Getting Started
Introduction to The Partners' Portal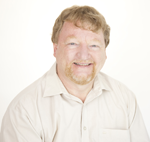 Dear friend, thank you for becoming my partner!
At The Secret Place we will pray for God's blessing and favor on your life, and for His presence to be with you.
I hope you come back to The Partners Portal often, as I will be updating the resources available to my partners on a regular basis. God bless!
Monthly Subscription
Your monthly subscription will automatically be deducted from your PayPal account. If you do not have a PayPal account then please remember your recurring monthly subscription will appear on your credit card statement. You may change the amount or cancel your subscription at any time simply by emailing me.
Important information on updating your billing information.
Monthly Subscription through Patreon

Your monthly subscription will automatically be deducted through Patreon. As a patron you will be charged on the 1st of each month for your pledge. You'll receive an email that your payment was successfully processed each month. You may change the amount or cancel your pledge at any time simply by logging in to your Patreon account.
Password
Your password was emailed to you on receipt of your subscription. Please store your password in a safe place as you will need it whenever you wish to access The Partners' Portal. The Partners' Portal is limited strictly to partners. Therefore please do not share this password with anyone else. If you forget your password, please email us at: partners@secretplaceministries.org.
Downloading Help
If you are experiencing any problems downloading the files in the Song Locker, I recommend you read through the help files provided on our site. This usually solves most customers' problems. Especially make sure you follow the instructions for clearing cookies.


Partners' Coupon
As part of your partnership subscription package, we are excited to offer a 50% discount off ALL physical product orders - CDs, DVDs, music books etc. Click here for more information. The welcome email you received contains your discount code.
Entering the Partners' Portal
You can access The Partners' Portal any time by clicking the link on the home page of the website and entering your password.