Preview Album
Restoration - Songs of comfort and healing for the broken hearted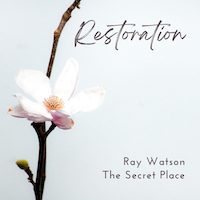 Songs of comfort and healing for the broken hearted; a journey of hope towards our promised restoration.
Jesus came to heal the broken hearted and restore the promise of a better life. May God's enduring presence and comfort rebirth hope in your heart as you discover the joy of your own personal restoration.
To Download
After your purchase, all of the following downloads will become available. To listen to the songs use the player below.
Listen

Download

| | | | | | | | | |
| --- | --- | --- | --- | --- | --- | --- | --- | --- |
| He Loves You | | mp3 | | | | | | |
| You Need to Remember | | mp3 | | | | | | |
| Heaven Hold Me | | mp3 | | | | | | |
| Hold Me Tight | | mp3 | | | | | | |
| If a Son Asked a Father | | mp3 | | | | | | |
| It's a Love Song | | mp3 | | | | | | |
| Tell Me Once Again | | mp3 | | | | | | |
| Restoration | | mp3 | | | | | | |
| Just Believe | | mp3 | | | | | | |
| | | | | | | | | |
| Zip File | | all files | | | | | | |