Preview Instrumental Album
Seek My Face - Instrumental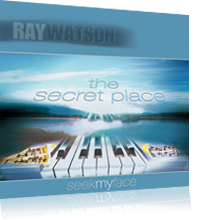 "On this album Ray is confrontingly intimate with God. It will take you on a journey into the Holy Place and draw you to seek God's face."
- Marty Kendall, Sharesong.org
There's nothing more inviting than a room filled with the sound of beautiful worship - especially when that music also invites the Presence of the Holy Spirit Himself!
To Download
10 of the 11 original songs are available here as an instrumental version.
After your purchase, all of the following downloads will become available. To listen to the songs use the player below.
Listen

Download

| | | | | | | | | |
| --- | --- | --- | --- | --- | --- | --- | --- | --- |
| All My Desire (instrumental) | | mp3 | | lyrics | | guitar chords | | |
| My One Delight (instrumental) | | mp3 | | lyrics | | guitar chords | | |
| I Will Praise Your Love Forever (instrumental backing track) | | mp3 | | lyrics | | guitar chords | | |
| Be With You (instrumental backing track) | | mp3 | | lyrics | | guitar chords | | |
| He Who Dwells In The Secret Place (instrumental) | | mp3 | | lyrics | | guitar chords | | |
| My God Is A Great God (instrumental backing track) | | mp3 | | lyrics | | guitar chords | | |
| My Heart Longs For A Touch (instrumental) | | mp3 | | lyrics | | guitar chords | | |
| My Father (instrumental) | | mp3 | | lyrics | | guitar chords | | |
| Here Am I (instrumental backing track) | | mp3 | | lyrics | | guitar chords | | |
| Footnotes (instrumental) | | mp3 | | lyrics | | guitar chords | | |
| | | | | | | | | |